A 1¢ PEEP-SHOW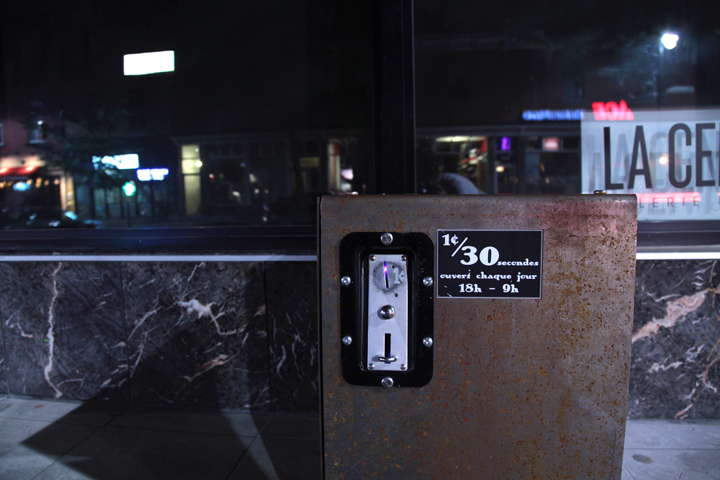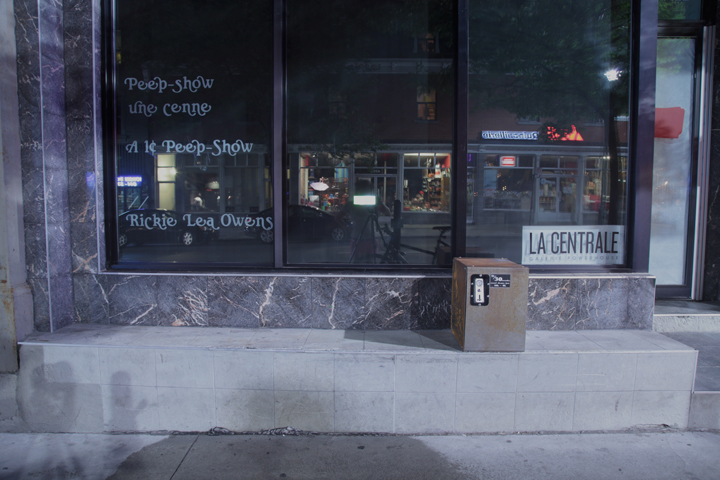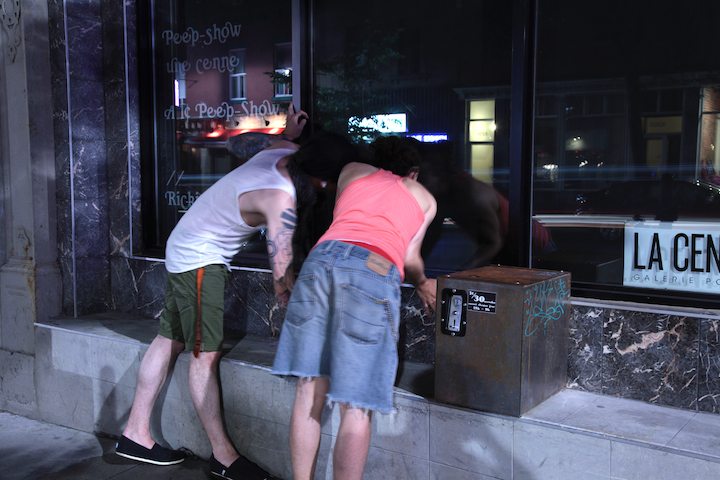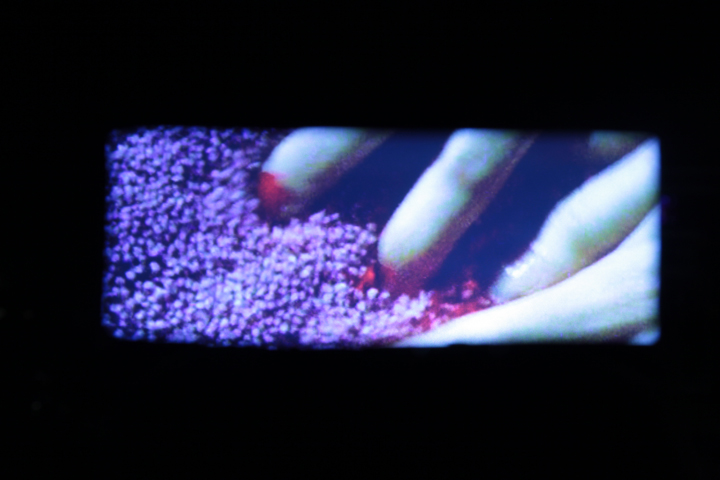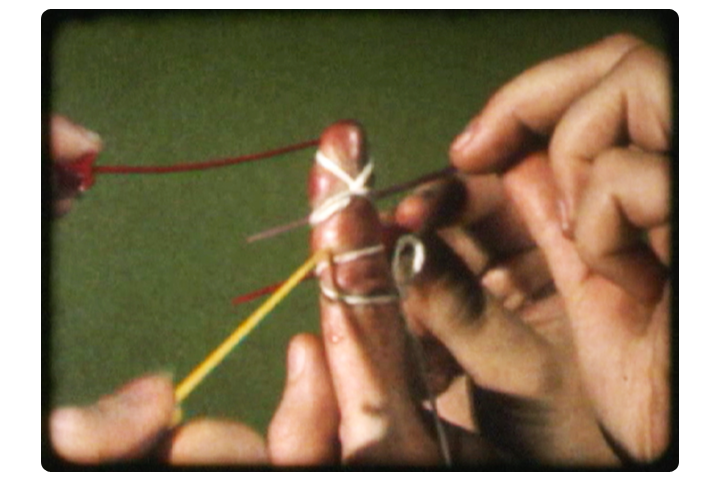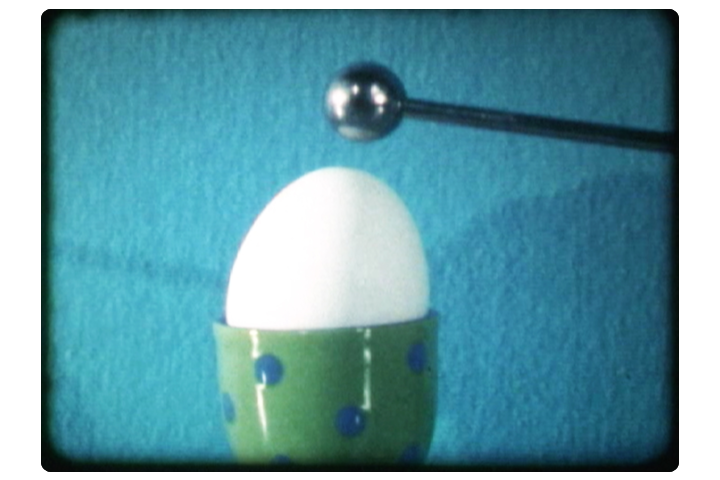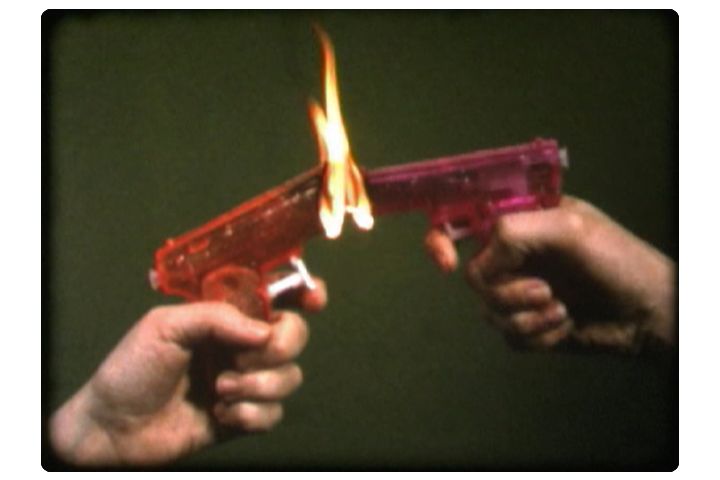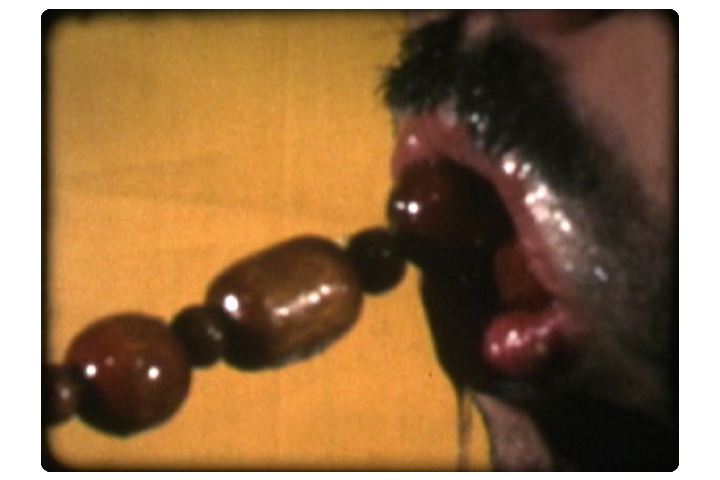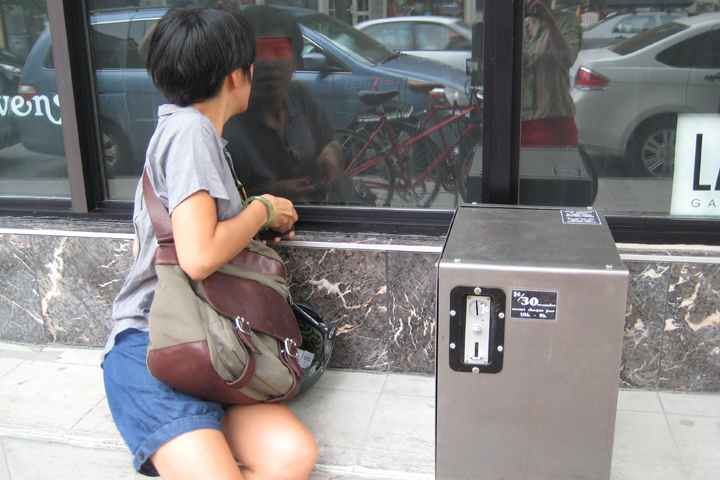 The disembodied eroticism in A 1¢ Peep Show pays sybiline homage to the history of the cinema: a braid of optical illusions, soft-core porn, and novelty. Edging the boundaries of value and taste in art, the complete, hyper-colour 16mm film can be taken in for as little as 1¢ per 30 seconds; the entire film is 9 minutes long.
The peep-shows' most recent materialization was completely digital. The coin mechanism was installed on St. Laurent Boulevard in Montréal, Québec, all through the month of August 2012. A micro-controller detects the amount of coinage inserted, and the digitized 16mm film is visible through a slit in the storefront window of LaCentrale Galerie Powerhouse.
Below are images from the original, all-analog version of A 1¢ Peep Show. Patrons simply slip into the Peep Show booth's white velvet trunk and pop a penny into the coin slot, triggering a relay-switch circuit and illuminating the bulb in a 16mm film projector for 30 seconds-per-penny. A custom-made 16mm film looper continuously loops the film, randomizing the start/end points for the viewer, in a manner similar to the 8mm peep-show booths that could be found at the Lion's Den Arcade on Granville Street in Vancouver, BC.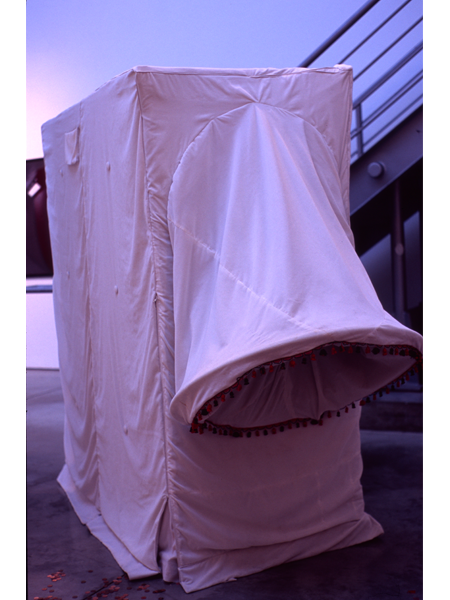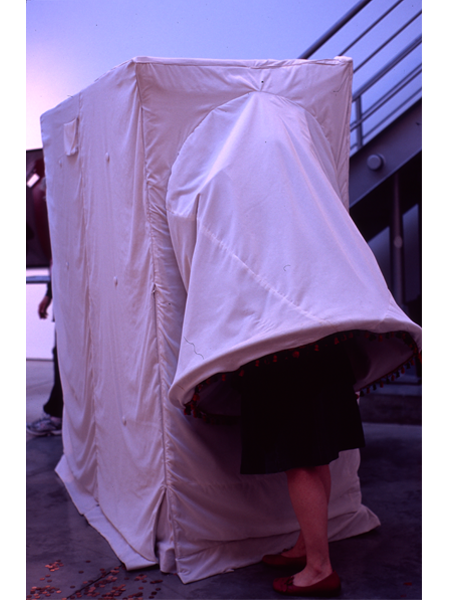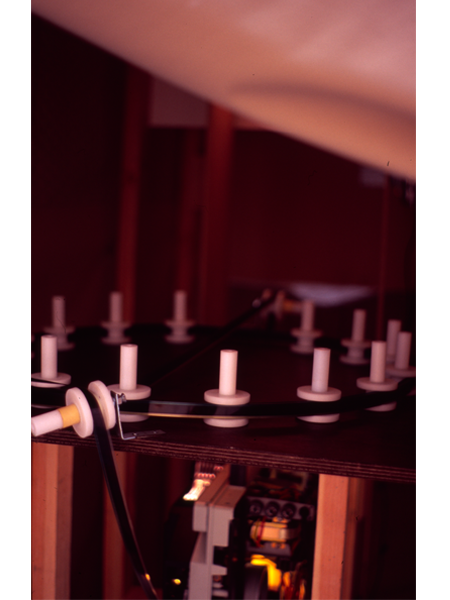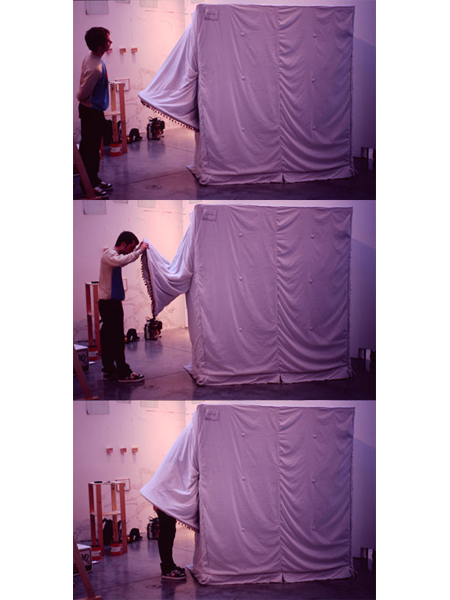 Many thanks to the artist Stephanie Bjornson crafted the luxurious white velvet Peep Show coverlet, artist/engineer Bobbi Kozinuk, and John's Jukes of Vancouver, BC.